TONYA CUFFEE | Your Partner in Prince William County Real Estate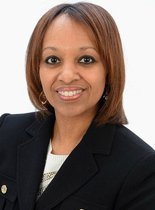 Welcome

Hello, and welcome.  My name is Tonya Fisher Cuffee, and I'm passionate about taking care of your real estate needs. As a midwest transplant, I know what it's like to move to a place and search for housing in new area.  Even if you're local, approaching the real estate market to buy or sell your house can be an overwhelming process.  That's why I'm dedicated to providing professional and personal service to each of my clients.  I firmly believe that the best results come from getting to know a client and providing caring, friendly service that leaves you feeling valued and understood.  The client-agent relationship, like all relationships, goes two ways.  So; before I get to know you, here's a little about myself.

My Journey

I moved from my native Indiana after college, armed with a suitcase, $500, a degree in business and psychology, and a lot of faith and determination.  I started out in human resources and human services, and rose through the ranks, discovering my interest in working with people and my drive to help others.  Soon, I decided to become a licensed broker, and transitioned into real estate, utilizing my skills to help educate my clients about the buying, selling, and investing process.  I slowly built a reputation for being able to find buyers and sellers exactly what they're looking for – but don't take my word for it; check out my reviews or ask someone who has worked with me.  I specialize in residential real estate, negotiations, market-reading, househunting, and making you, the customer, happy. 

Adventuring

I've always had an adventurous spirit, whether its riding 106 story roller coasters, exploring the country.  Lately, I've been enjoying the slower pleasures in life, like wine tasting in the Napa, cooking, and reading inspirational books.  I also love to spend time with my husband, Michael, and stepdaughter Mikaela.  Though I've slowed down on the thrill-seeking, my drive and sense of adventure is still alive and kicking when it comes to the real estate hunt.  That's why I'm excited to work with new clients and help them discover all that the Northern Virginia real estate market area has to offer. 

If you're interested in making a move in Northern Virginia,  I'm the expert whose knowledge, experience and insight in providing you caring, friendly service will make all the difference in the world.  Call me today with any questions, comments, or needs. 703-868-2555.
Free Daily Email Updates
Automated home searches
Favorite properties
Email updates
And much more…
---
Search By MLS Number